Crypto payments are starting to be accepted as forms of payment by eCommerce business owners with their fingers on the economic pulse and forward-thinking business plans. Businesses should consider allowing customer payments made using cryptocurrencies like Bitcoin, Litecoin, and Ethereum because so many people use them.
Small businesses can also benefit from the cryptocurrency craze and easily accept digital payments with the aid of online payment processors. In contrast to the costs charged by most credit cards, these processors often provide transaction fees of 1% or less.
Nevertheless, knowing how to accept crypto payments as a business can be challenging if you haven't done it before. Below we have broken down the process and explained if it's the right thing to do for your business.
Why Accept Crypto Payments?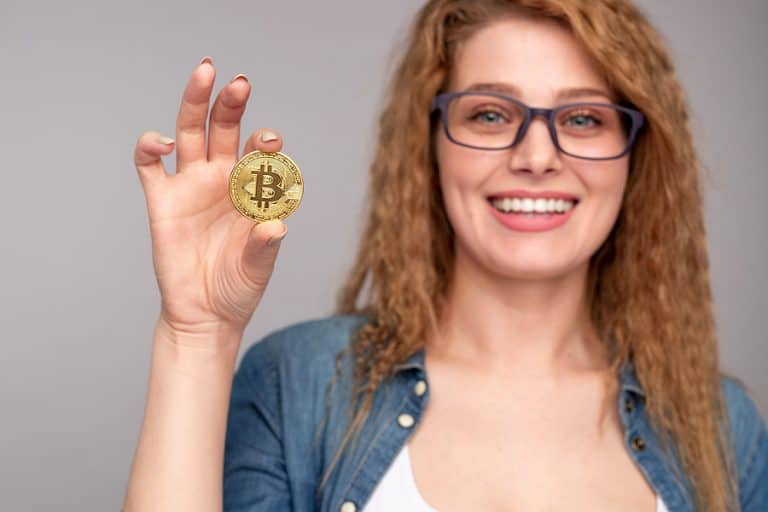 Image Credit: merchantmaverick.com
Most businesses accept cryptocurrency payments to keep up with the industry, but there are proven benefits of why more business owners should consider.
Pros
No risk of chargebacks
Lower transaction fees
Simplifies international transactions making it simple for customers to purchase without a high exchange rate
Better security thanks to the decentralized nature
Holding bitcoin payments can be an investment opportunity
Minimum hardware
Innovative
Cons
Lacks fraud protection
High volatility
Risk of cyber attacks
It may need a business owner to keep up with crypto regulations
Taxes and uncertainty
Factors to Consider Before Accepting Crypto Payments
The main difference between crypto payments and traditional banking is that the former is peer-to-peer. This means you don't need a central authority to oversee crypto transactions and validate your account.
To learn how to accept crypto payments, you need to understand the various aspects of this payment method. They include:
1. Crypto Tax Implications
All cryptocurrencies are considered capital assets by the International Revenue Services (IRS) and are subject to capital gains tax. The International Revenue Service (IRS) counts purchases made with bitcoin by small businesses as cryptocurrency sales.
In addition to any applicable sales tax, you'll be responsible for paying capital gains tax if the coins you "sold" are worth more than you "purchased" them for.
2. Your Audience
According to research, 74% of cryptocurrency owners are between 25 and 44, while 19% are between 44 and 55.
If you belong to the younger, tech-savvy market, having the capacity to accept cryptocurrency payments may be a critical prerequisite for your company.
However, older generations, at least 60 years old, are catching up, so if you cater to this market, you still need to adapt.
3. Cryptocurrencies to Accept
Although many cryptocurrencies are available, not all can be accepted by every service. Accepting bitcoin payments is the mostly used.
Choosing to accept cryptocurrencies could also depend on the selected payment processor or cryptocurrency payment service. Some cryptocurrencies may not be supported, and some are more popular than others.
For example, most services support and provide access to bitcoin wallets, but fewer still do so for bitcoin cash or other less popular cryptocurrencies.
4. Crypto Regulation (or the lack of it)
Since cryptocurrencies are mainly decentralized, neither a bank nor a government entity controls them. However, the assets of your businesses are not safe under limited regulation.
Since cryptocurrencies are mainly decentralized, neither a bank nor a government entity controls them. However, the assets of your businesses are not safe under limited regulation. Therefore, insurance is necessary to protect you against problems like cybercrime losses and data security breaches.
As stakeholders continue to consult on regulating crypto, you should also be ready to keep up with evolving rules.
How to Accept Crypto Payments as a Business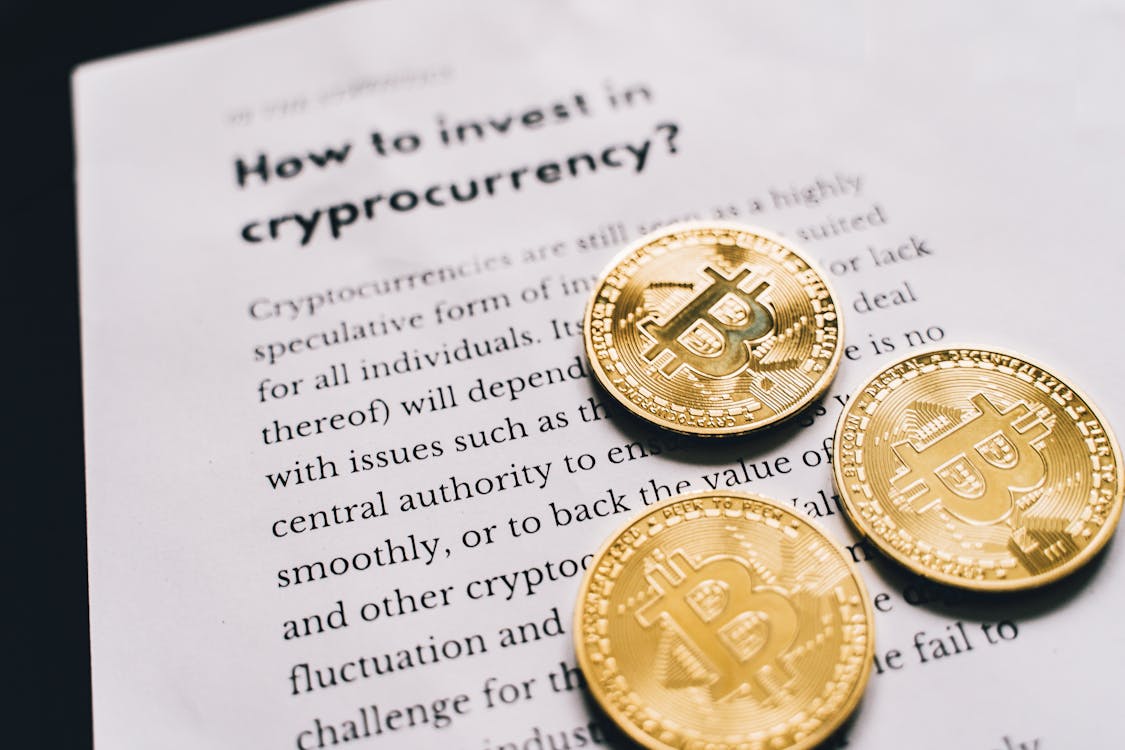 Accepting crypto payments is simple, and here is how to accept bitcoin payments and other crypto payments:
1. Set Up a Cryptocurrency Wallet
You should start by setting up your crypto wallet, which works like a bank account to send or accept digital payments. It is recommended to choose a multi-cryptocurrency wallet that stores a variety of cryptocurrencies because it is likely that you will accept different types of cryptocurrency from different customers.
A multi-crypto wallet stores various cryptocurrencies, sparing you the hassle of opening numerous crypto wallets for various coins. Among small enterprises, Bitcoin is the most popular cryptocurrency, followed by Bitcoin Cash, Ethereum, Litecoin, and Binance. So think about using a wallet that can store these common cryptocurrencies.
There are some factors to look out for when choosing a multi-cryptocurrency wallet, including,
Affordable in terms of purchase fees for offline or cold wallets and transaction fees
Safety malware and hackproof
Ability to integrate with software wallets
Ability to link it with other applications for seamless money transfer
2. Integrate Crypto Payments into your Website

Image Credit: nowpayments.io
When your cryptocurrency wallet becomes operational, it's time to incorporate cryptocurrency payments into your website. You can install many plugins to set up crypto payment processing if you run an e-commerce site on platforms like Shopify, Magenta, and Woocommerce.
You can register with a crypto payment gateway if you can't find the appropriate plugin. Then, you can accept payments on your website using various methods thanks to cryptocurrency processors. These techniques include invoices and payment buttons.
Choose a cryptocurrency gateway with the following:
Low transaction fees
Support for different types of crypto
No minimum balances and no payout restrictions
Integration to platforms to your business
Insulation with crypto from market volatility through the instant conversion to FIAT currency
Perks like invoicing, recurring payments, and other accounting options
Good reputation and great reviews
Safety and security with a tight sign-in and user verification process
It can settle your payments in multiple currencies
Direct payments with your clients are an option if you can't or don't want to integrate. Your wallet's address or QR code, which you may create from your wallet, is all required. To make payments, your customers will enter your address or scan your QR code.
3. Protect yourself Against Crypto Drawbacks
Your cryptocurrency can be kept secure and valuable by:
a). Instantly turn your Bitcoin payments and other crypto payments to cash immediately
Join payment processors like BitPay and Flexa, which can convert your Bitcoin to cash automatically, removing volatility problems that could lower the value of your cryptocurrency.
b). Avoid direct contact with crypto
Allowing your customers to use PayPal's crypto option will allow you to accept bitcoin payments without exposure to cryptocurrencies.
PayPal adds dollars to your account once your cryptocurrency holding transmits the digital currency.
What are the Best Crypto Payment Companies?
Charge a 1% crypto transaction fee to process payments
Supports 13 cryptocurrencies and tokens
An exchange rate is guaranteed for 15 minutes
It offers several tools to make accept bitcoin payments simple
Payment can be made through email, online and in-person
Protects Bitpay from crypto price volatility
Allows clients to set up local currency cryptocurrency
Charge a 1% crypto transaction fee to process payments
It accepts seven cryptocurrencies
Integrate crypto payments with WooCommerce and Shopify
The platform gives your small business granular control assets
One of the largest online platforms globally, with over 29 million merchants
Customers can convert Bitcoin, Litecoin, Ether, Bitcoin Cash, and other cryptocurrencies into fiat money like dollars and euros.
Factors to Consider When Choosing your Crypto Payment Processor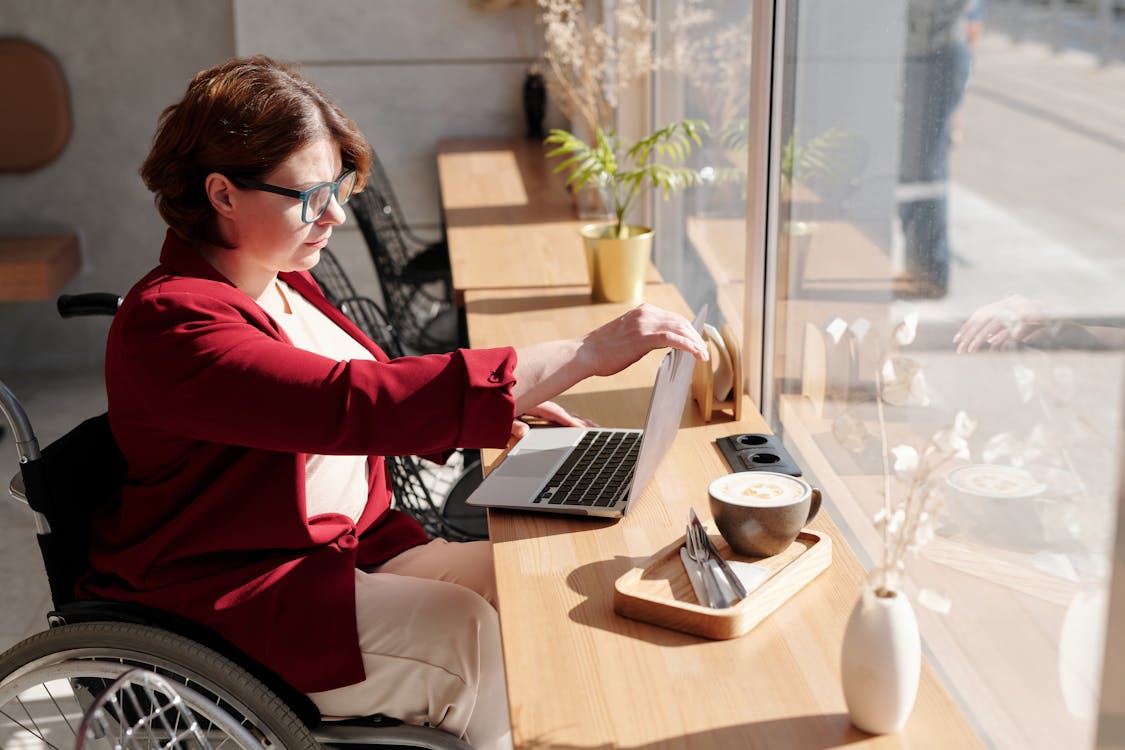 Since there are many crypto payment processors and many manual ways to accept crypto payments as a business owner, you need to examine your options. You should choose the best yet the most cost-effective option to attract customers and increase sales. The considerations include the following:
1. Transaction Fees
This is how much each transaction will cost you. Although Bitcoin transaction fees are lower than traditional payment fees, you want to ensure you get the best deal.
2. Supported Countries
Although accepting crypto payments today is becoming common, cryptocurrency is still a political issue. Therefore, ensure you opt for a payment processor supported in the countries you do business in since every country has different rules.
3. Payout Frequency
Is it important for your business that your money comes in quickly? If so, you will want to consider payout frequency. While some crypto payment processors payout daily, others can take three to five days before processing your payment.
ACH payments are recommended for companies requiring faster business funds.
4. Security
The safety of your business and its clients is crucial to ensure the payment processor you use takes security seriously and keeps your website maintenance updated. In addition, ensure you're updating your software and regularly creating encrypted backups of your crypto wallet.
5. Customer Support
When discussing technology, it's always important to be keen on customer support. Ensure you confirm customer service's effectiveness before you accept cryptocurrency with a particular platform.
How Much Does it Cost to Accept Crypto Payments?
Image Credit: smallbiztrends.com
The average transaction charge for processing cryptocurrency payments is around 1%, which is far less expensive than the typical credit card processing fee (3%) and even some ACH direct deposit rates (1%–1.5%). In addition, while some companies charge network fees in addition to the standard 1%, some provide significantly cheaper transaction fees.
Currency conversion and withdrawal fees are examples of potential extra costs. It is undoubtedly more affordable to accept cryptocurrency payments than credit card payments.
How to Tell if Accepting Crypto Payments is for your Business
Before accepting cryptocurrency payments, you should weigh some factors to decide whether accepting bitcoin and other crypto payments is suitable for your business. They include:
a). Do you have an interest in cryptocurrency?
Accepting cryptocurrency as payment for goods and services isn't a big step if you're already familiar with it and like the market. However, it can also be a practical strategy to acquire more cryptocurrency.
b). Do you need to use an alternative payment method?
If credit card costs reduce your profit margins, it might be time to try out alternate payment options like cryptocurrency payments.
c). Are you in a tech-savvy market, or are you young?
If you live in a tech area rather than a retirement community, you'll undoubtedly have more clients interested in paying you in cryptocurrencies.
d). You have experimented with crypto payments
Remember that a straightforward wallet-to-wallet transaction allows you to accept cryptocurrency payments at low cost and risk. Try it out with a few clients and see how they react. Then, make further investments if you like what you see.
Conclusion: Are Businesses Ready to Accept Crypto Payments?
You can now accept any cryptocurrency as payment because the technology and tools are available. Since there are already payment processing solutions available for implementation, small businesses don't need to figure it out.
You can now accept any cryptocurrency as payment because the technology and tools are available. Since there are already payment processing solutions available for implementation, small businesses don't need to figure it out.
As Web3 begins to pound on our door, now is the ideal time to begin considering how to accept cryptocurrency payments. Millennials prefer to use decentralized money, and technology will continue to simplify our lives. So why not take cryptocurrency as payment?