Are you interested in a new way to receive donations for your project or cause? Have you considered accepting Bitcoin? Bitcoin, the world's first decentralized digital currency, has gained substantial popularity in recent years as a means of payment and investment.
While Bitcoin can be used for various purposes, including buying goods and services, one unique aspect of Bitcoin is the ability to donate it to support causes or individuals.
This article will discuss how someone can donate Bitcoin to you and what you need to do to receive these donations. With these simple steps, you can start accepting Bitcoin and reaching a global audience for your fundraising efforts. Read on.
What is a Bitcoin Donation?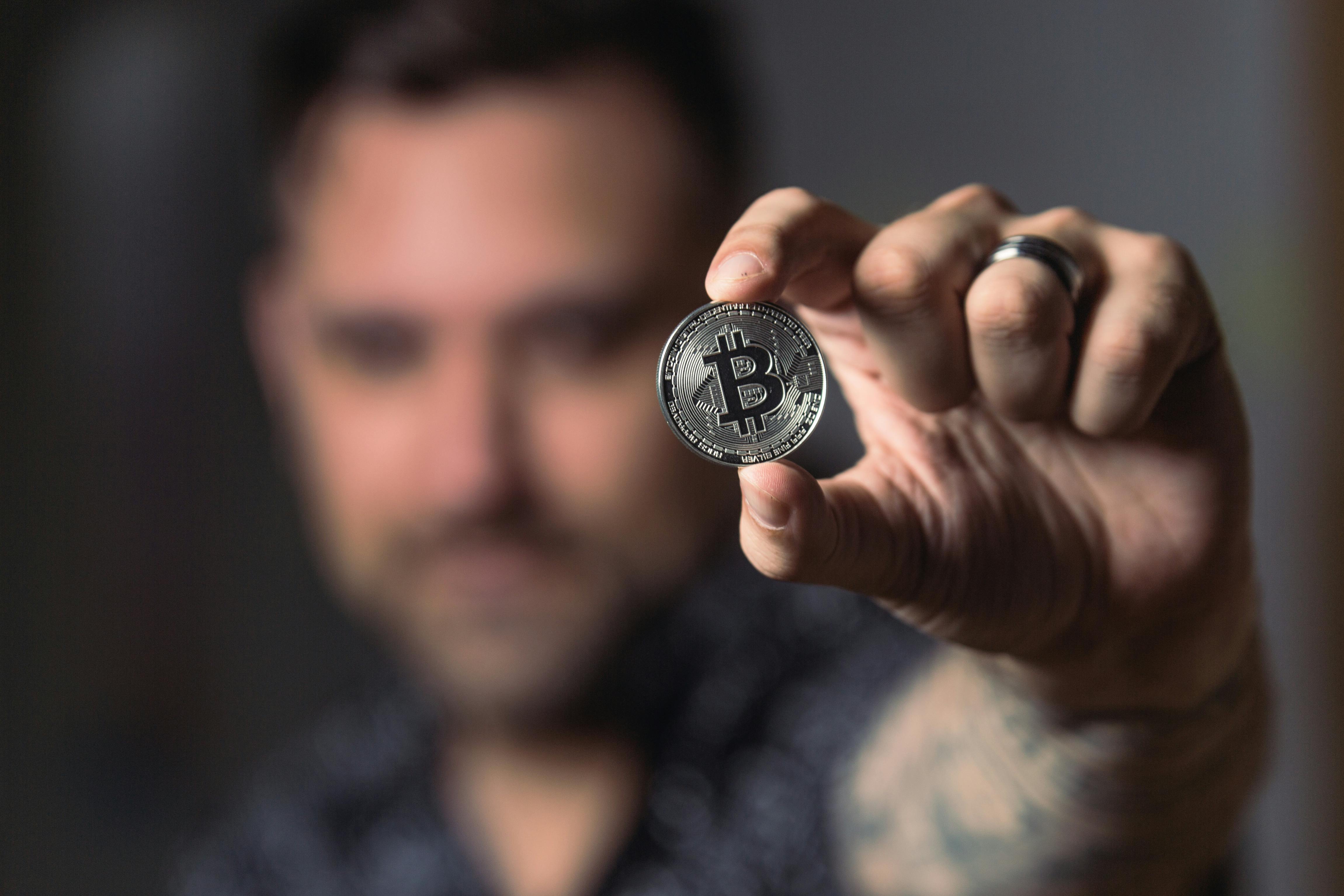 A Bitcoin donation is a type of donation made using Bitcoin, a decentralized digital currency. Bitcoin donations differ from traditional donations made using fiat currencies like the US dollar.
Instead of using a bank account or credit card to accept them, Bitcoin donations are made using a wallet address. Crypto donations have several benefits over traditional donations, including anonymity, transparency, and the ability to donate globally.
How Can I Receive Personal Bitcoin Donations?
To receive personal Bitcoin donations, you must set up a Rapidz.io Bitcoin wallet and provide your Bitcoin address to the donor. Rapidz.io Bitcoin wallet is a digital wallet allowing you to store, send, and receive Bitcoin. There are different types of Bitcoin wallets, including software, hardware, and paper wallets. Software wallets are the most common type of Bitcoin wallet and are available as mobile apps or desktop software.
Once you set up your Rapidz.io Bitcoin wallet, you can provide your Bitcoin address to the donor. A Bitcoin address is a unique identifier representing a Bitcoin payment destination. To receive a cryptocurrency donation, you must provide the donor with your Bitcoin address, which can be found in your wallet. The donor can then send the Bitcoin donation to your address using their Bitcoin wallet.
It is important to note that cryptocurrency donations offer anonymity but are not completely anonymous. All Bitcoin transactions are recorded on a blockchain public ledger, meaning anyone can see the details. However, Bitcoin addresses do not reveal the owner's identity, providing anonymity for crypto donations.
How Do I Create a Bitcoin Donation Link?
Creating a Rapidz.io Bitcoin donation link can make it easier for donors who are donating cryptocurrency. Instead of manually asking donors to enter their Bitcoin address, you can create a clickable link that takes them directly to a page where they can donate. Here's how to create a Rapidz.io Bitcoin donation link:
1. Choose a Bitcoin Donation Platform
You can use a Rapidz.io Bitcoin donation platform to simplify the donation process. This service allows you to create a donation link or button to share with your supporters. When a donor clicks on the link or button, they are taken to a page where they can enter the amount of Bitcoin they want to donate and send it to their Bitcoin address. Some popular Bitcoin donation platforms include BitPay, Rapidz.io, Coinbase Commerce, and BTCPay Server.
Several Bitcoin donation platforms are available, each with its features and fees. Below are some factors you can consider when choosing a Bitcoin donation platform:
Fees: Some platforms charge fees for using their services, such as a percentage of each donation or a flat fee per transaction. Ensure you are aware of these fees before choosing a platform.
Security: Opt for a platform with strong security measures to protect your Bitcoin and personal information.
Ease of use: Choose a donation platform that is easy to set up and use, especially if you are unfamiliar with Bitcoin.
Integration: Consider whether the platform integrates with other tools you use, such as your website or social media.
2. Sign Up for an Account
Once you have chosen a Rapidz.io Bitcoin donation platform, you should sign up for an account. This typically involves providing basic information, such as your name and email address. You may also need to verify your identity by providing a government-issued ID or completing a KYC (know your customer) process.
3. Set Up Your Bitcoin Wallet
You will need to set up a Bitcoin wallet to accept donations. Most Bitcoin donation platforms offer built-in wallets, but you can also use an external wallet. Here are tips for setting up your Bitcoin wallet:
Choose a reputable wallet provider that is known for its security features, like Rapidz.io.
Ensure your wallet supports Bitcoin (not all wallets support all cryptocurrencies).
Follow the instructions for setting up your wallet, which may involve creating a strong password and backing up your wallet.
Consider enabling two-factor authentication for added security.
4. Generate a Donation Link
Once your Rapidz.io account is set up and your wallet is ready, you can generate a Bitcoin donation link. This typically involves entering the amount you want to receive and selecting a button or link style. Some platforms also allow you to customize the look and feel of your donation link. Here are some tips for generating a Bitcoin donation link:
Decide how much you want to ask for in your donation link. Consider what amount will be meaningful for your cause or project.
Choose a button or link style that is eye-catching and easy to use.
Customize your donation link to match your branding using your organization's logo or colors.
Include a clear call to action explaining why you accept Bitcoin donations and how they will be used.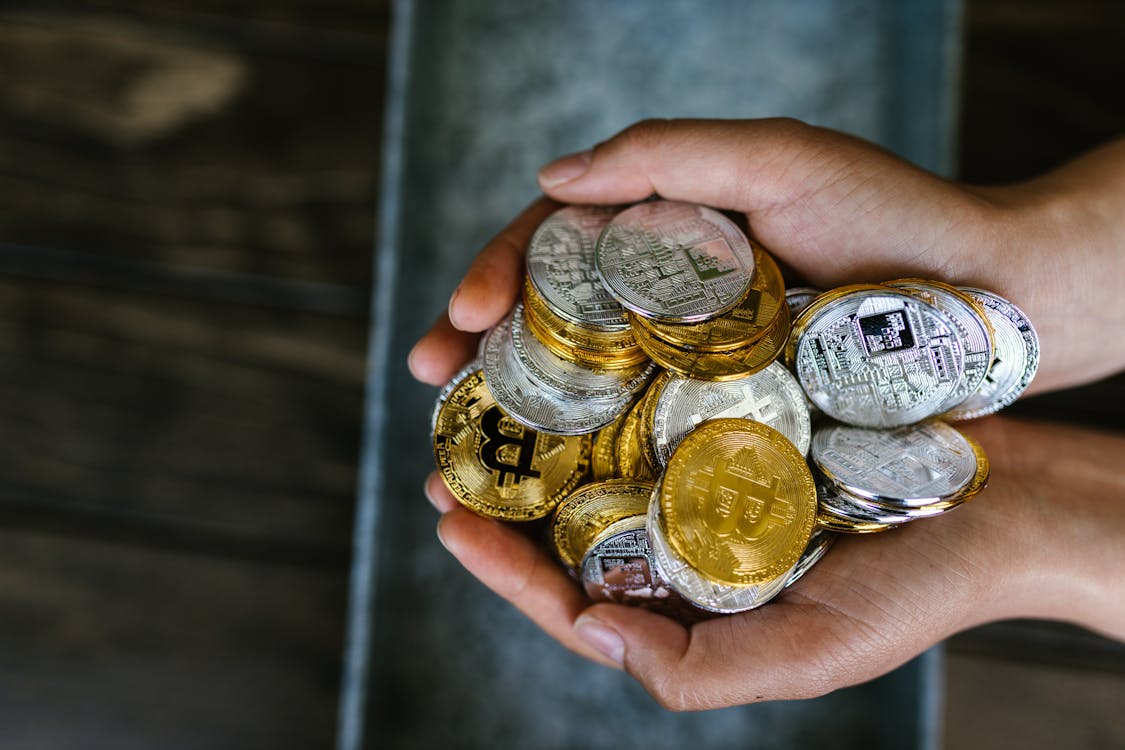 5. Share Your Donation Link
Once your Rapidz.io donation link is generated, you can share it with potential donors. Here are some tips for sharing your Bitcoin donation link:
Include the link on your website, social media pages, or email signature.
Use clear language to explain why you accept crypto donations and how they will be used.
Use social media to raise awareness about your donation link by creating a hashtag or sharing updates on your progress.
Consider contacting your network of supporters or donors directly to ask for their help.
Step 6: Receive Bitcoin Donations
When someone clicks on your donation link and makes a donation, the Bitcoin will be sent to your secure crypto wallet. Here are some tips for receiving crypto donations:
Check your Rapidz.io Bitcoin wallet regularly to ensure that donations are being received correctly.
Consider converting Bitcoin to cash or other cryptocurrencies if you prefer.
Thank your cryptocurrency donors for their support, such as by sending a personalized message or sharing updates on your progress.
Here are some bonus tips for creating a crypto donation link:
Consider offering incentives for crypto donors, such as early access to your project or exclusive content.
Be transparent about how you will use the Bitcoin donations, including any fees or expenses that may be involved.
Consider setting up recurring donations for supporters who want to contribute continuously.
Be patient since building a following and receiving regular Bitcoin donations may take time.
Conclusion on How to Donate Bitcoin to Me
Accepting crypto donations can be a great way to support your cause or receive financial support. Using the steps we have outlined in this article, you can easily set up a Rapidz.io Bitcoin wallet and donation link to receive donations from anyone, anywhere in the world.
Whether you're raising funds for a personal project or a charitable cause organization, Bitcoin donations offer a fast, secure, and low-cost way to receive support. So, start promoting your donation link today and see how Bitcoin can help you achieve your goals!
Frequently Asked Questions on How to Donate Bitcoin to Me
1. What are the tax benefits of making cryptocurrency donations?
Cryptocurrency donations can offer tax benefits, including deducting the fair market value of donated crypto assets from your taxable income. Additionally, donating cryptocurrency can help you avoid paying capital gains taxes on the asset's appreciation.
2. Can I accept cryptocurrency donations for my organization?
Accepting cryptocurrency donations can be a great way to tap into the crypto community and expand your donor base. You can create a donation option on your website or accept cryptocurrency donations as direct donations to your crypto wallet.
3. How do I determine the fair market value of donated cryptocurrency?
To determine the fair market value of donated cryptocurrency, you can use a qualified appraisal or an exchange rate at the time of the donation. It's important to keep accurate records to ensure you receive the full tax deduction for the donation.
4. Do I need to consider any local taxes when donating cryptocurrency?
Yes, local taxes may apply when donating cryptocurrency. It's crucial to check with your local tax authority to understand the rules and regulations surrounding tax purposes of donated cryptocurrency and ensure you are tax-efficient in your giving. Donor-advised funds can also provide a tax-efficient way to donate cryptocurrency while supporting your favorite causes.
5. Is donating cryptocurrency tax-deductible, and do I need to pay capital gains tax?
Yes, donating cryptocurrency to eligible charitable organizations can be tax-deductible. However, if the cryptocurrency has appreciated since you acquired it, you may need to pay capital gains tax on the appreciated amount. Consider donating the cryptocurrency directly to the charity to avoid paying these taxes.
This can potentially allow you to claim a tax deduction for a full fair market value of the donation while avoiding the capital gains tax. As with any tax-related matter, it's important to consult a tax professional to ensure you follow all rules and regulations.