Different types of crypto have and accept different payment methods. Not all cryptos accept Apple pay as a payment method. However, most do. Apple pay purchases eliminate the need for cash. We have included how to buy crypto with apple pay, and the cryptos that accept apple pay.
What Cryptocurrencies Accept Apple Pay?
Since not all cryptocurrencies accept Apple pay, you need to know the ones that do. Of course, all cryptocurrencies that accept Apple pay ensures they have it as a payment option in their list. There are roughly 36 cryptocurrencies that accept Apple pay. Some of the cryptocurrencies that accept Apple pay are:
Bitcoin
Ethereum
Ripple
Dogecoin
Litecoin
How to Buy Crypto With Apple Pay
Apple pay is a payment technology that allows you to pay with your iPhone or apple watch. Of course to use the service you have to upload your Visa or Mastercard information when you create your Apple pay account. Here are ways you can buy crypto with Apple pay.
1) Use the CEX.IO Wallet App
Image source: masterthecrypto.com
The CEX.IO wallet app supports multiple currencies. Therefore it is a platform where you can easily purchase any crypto of your choice. Here is how to buy crypto with Apple pay in the CEX.IO wallet app.
Step 1: Navigate your way to the wallet app home screen, and click Buy at the bottom.
Step 2: The pop-up screen has a "Buy with" option; click on it, then select "Apple pay."
Step 3: The next step will lead you to another pop-up and prompt you to select the coin you wish to purchase. Select the coin you wish to purchase.
Step 4: Enter the amount of your chosen crypto coin you wish to buy.
Step 5: Click "buy with Apple pay."
Step 6: Confirm the purchase.
Pros
Low fees for spot trading
Strong security
You can earn rewards with crypto staking
Cons
Complicated fees structure
A tedious identity verification process
2) Use Blockchain.com Wallet App
Image source: cryptoslate.com
Blockchain only works if you have the latest version and if you have already connected your debit card to your Apple pay on your iOS device. Before using this method you should know that it still doesn't have support for web browsers. However, the option will be available soon so you can make Ethereum and Bitcoin payments, as well as buying and selling crypto. Follow these steps to buy crypto with apple pay.
Step 1: Ensure your Blockchain.com wallet app is up to date, or update it on the Apple store.
Step 2: Log in to your Blockchain.com wallet.
Step 3: Switch from Private Key Wallet to Accounts
Step 4: Select "+"
Step 5: Click Buy
Step 6: Select the crypto you want to buy.
Step 7: Key in the amount of crypto you want to purchase
Step 8: A prompt for payment method will pop up. Select Apple pay.
Step 9: Preview buy
Step 10: Buy
Step 9 is meant to ensure you double-check your purchase before Bitcoin and other cryptocurrencies. This method is also compatible with the Google payment method.
Pros
It has two wallet options
Easy to use and understand
Qualified users can earn interest.
Cons
Offers limited trading pairs
Doesn't support new loans
3) Use Coinmama
Image source: businessinsider.com
This is one of the easiest methods to buy crypto since the steps are fewer. Keep in mind that you can buy at least 15 types of cryptocurrencies on this platform, however, you can only sell Bitcoin for fiat currency at the exchange rate. It takes less than an hour to confirm payment and receive your crypto. Here are the steps to follow:
Step 1: Get the Coinmama wallet app if you don't have a Bitcoin wallet.
Step 2: Select the amount of crypto you would like to buy.
Step 3: Complete the "Know Your Customer (KYC) process. You might be asked for proof of identity and address.
Step 4: Paste your Coinmama wallet address
Step 5: You will be prompted to select a payment method. Select Apple pay.
Step 6: Complete the purchase.
Using Coinmama is a secure method since the platform verifies everything to ensure the maximum security of your funds.
Pros
Wide range of payment options.
No fees are charged for crypto withdrawals or deposits.
Cons
No crypto-to-crypto transactions
No crypto wallet
4) Use Kraken
Image source: businessinsider.com
Kraken is a global cryptocurrency exchange platform where you can buy, sell and convert cryptocurrency to cash and vice versa. Kraken is now available on a simple app that gives you access to multiple crypto services in any country. Here's how to purchase crypto using Kraken.
Step 1: Of course, you need to fund your Kraken account first.
Step 2: On the home page, tap or swipe right on the crypto you want. You will have a list of multiple coins.
Step 3: On the tile provided, click Buy.
Step 4: Enter the amount of crypto you would like to purchase.
Step 5: Verify your order details.
Step 6: Tap to purchase.
Step 7: You will be prompted with a payment method. Select Apple pay
Step 8: Tap the displayed balance and go to your transaction history to confirm payment.
Pros
Advanced trading platform
Large product selection
Cons
Withdrawal fees and high minimums.
5) Use Coinbase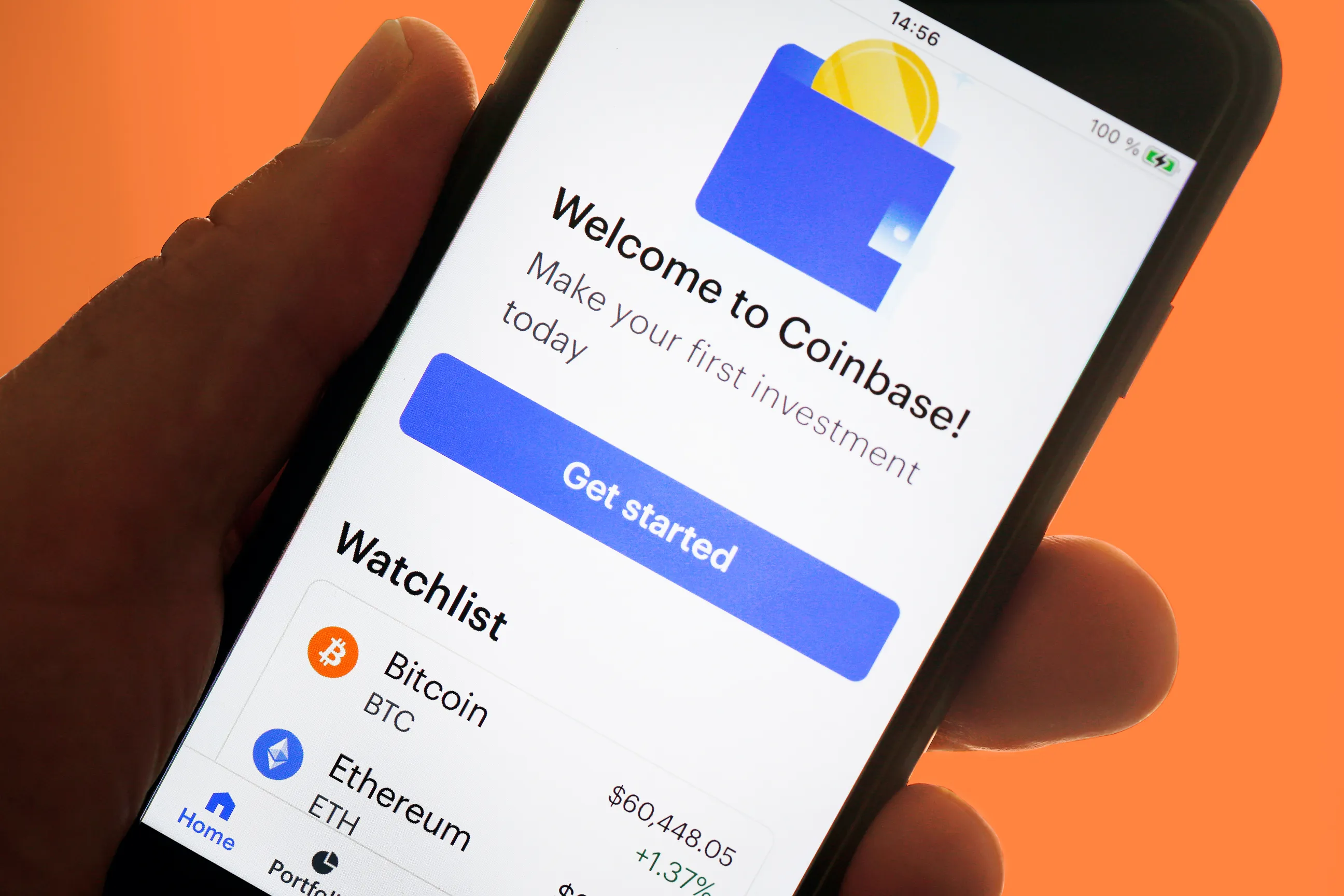 Image source: money.com
You can either download the Coinbase app or log in to your account on their website. Whichever way you choose to buy bitcoin or other cryptocurrencies, the process is the same. Here is how to buy Bitcoin and other cryptos with the Coinbase app.
Step 1: Open the app and tap "+" on the home page.
Step 2: A pop-up list with the various cryptocurrencies will appear. Select the one you wish to buy.
Step 3: Enter the amount you want to buy. Here you have to specify between crypto and your local currency. (You can buy a minimum of 2.00 cryptocurrency or $2 or 2£)
Step 4: Click on "Preview buy". If you would like to make a change then click the "back" button.
Step 5: Select "buy now"
Step 6: You can select whether this will be a recurring purchase.
Pros
Beginner friendly, therefore easy to use.
Well-established reputation.
Cons
Some US states are not supported
High fees
6) Use Metamask
Image source: coinspeaker.com
There are 2 ways to buy crypto using Metamask. You can use the desktop extension, or the new and improved version of the extension, for mobile. The new upgrade is meant to be faster, more accessible, and more scalable. Here is how to buy crypto using Metamask on mobile.
Step 1: On the homepage, ensure you are on the network you want to buy on e.g. ETH. Proceed to the wallet homepage and find the blue buy button.
Step 2: This action will toggle you to the buying menu. On this page, you will have to fill in a few details (in any order). Your location will generally be auto-filled but you can always change it in the drop-down menu.
Step 3: At the bottom of the screen, you will select your payment method as Apple pay from the list. You will also be shown the estimated time and payment limits of any option you select.
Step 4: Select the token you want to buy
Step 5: Key in your preferred amount (the value should be in fiat)
Step 6: After 10 seconds, you will see a list of quotes available to you depending on your preferences. The first on the list has the best value. Note that these figures change every 10 seconds.
Step 7: Pick a provider and fill in the KYC details.
Pros
Easy to use
Open source software accessible on multiple browser networks.
7) Use Bitpay
Image source: thecoinrepublic.com
Bitpay is a payment gateway platform that offers merchants the service to accept payment using Bitcoin and other cryptocurrencies. Available in 38 countries, Bitpay is quickly expanding and is one of the most trusted methods of buying Bitcoin and other cryptocurrencies. Not to mention there are many companies that accept Bitcoin and other cryptos as payment. Here is how you can buy crypto using the Bitpay app.
Step 1: On the Bitpay app homepage select the amount of crypto you would like to buy in your chosen currency.
Step 2: Select the type of Crypto you want to buy.
Step 3: Key in the address where you want to receive your crypto.
Step 4: Choose the best rate and pay with Apple pay.
Keep in mind you can store crypto in a Bitpay wallet and then use it anytime you feel like it. It is a secure way to store Bitcoin.
Pros
Good exchange rate
Fast and secure
Bitpay can easily be integrated with existing systems via multiple plugins and extensions including Shopify, Ubercart, and WordPress.
Cons
Available only to US citizens
You must have a home address
High withdrawal fees
Why Should I use Apple pay to Buy Crypto?
Of course, there are multiple ways to buy, sell and use crypto as payment, and Apple pay is just one of them. However, buying crypto with Apple pay has become very popular recently. So what makes users flock to Apple pay? Let's find out:
a) Fast and Secure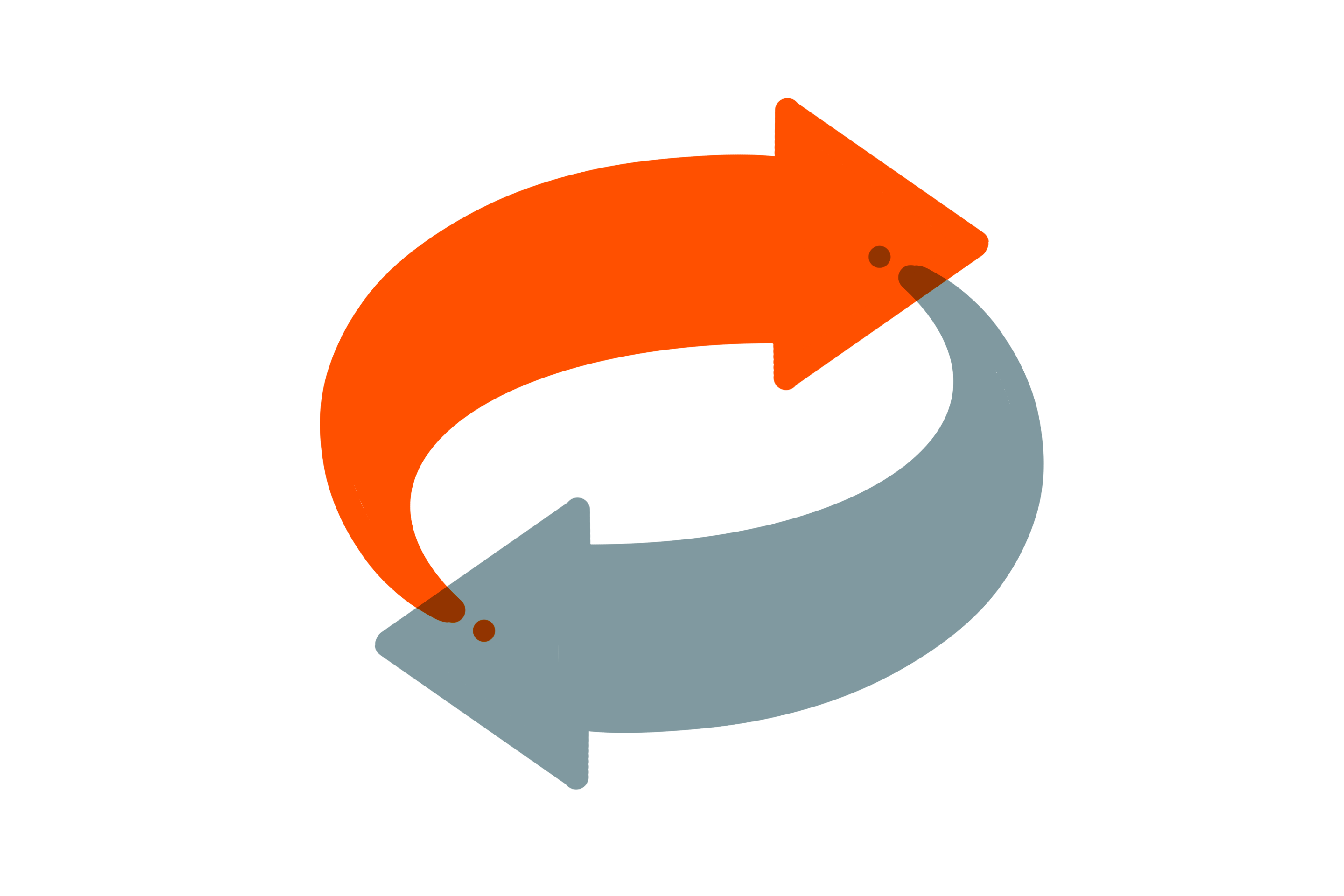 Image source: money.com
Apple pay purchases are a contactless payment method that you can use to buy and receive Bitcoin and other cryptocurrencies. You can make a payment using only the face ID feature on any Apple device including your Apple watch. Additionally, it eliminates the need for leaving your bank, credit, or debit card information on the internet where it can be easy to hack.
Once you have paid for your crypto, the payment is processed within an hour. Any crypto you have purchased will then be available to you.
b) No Hidden Fees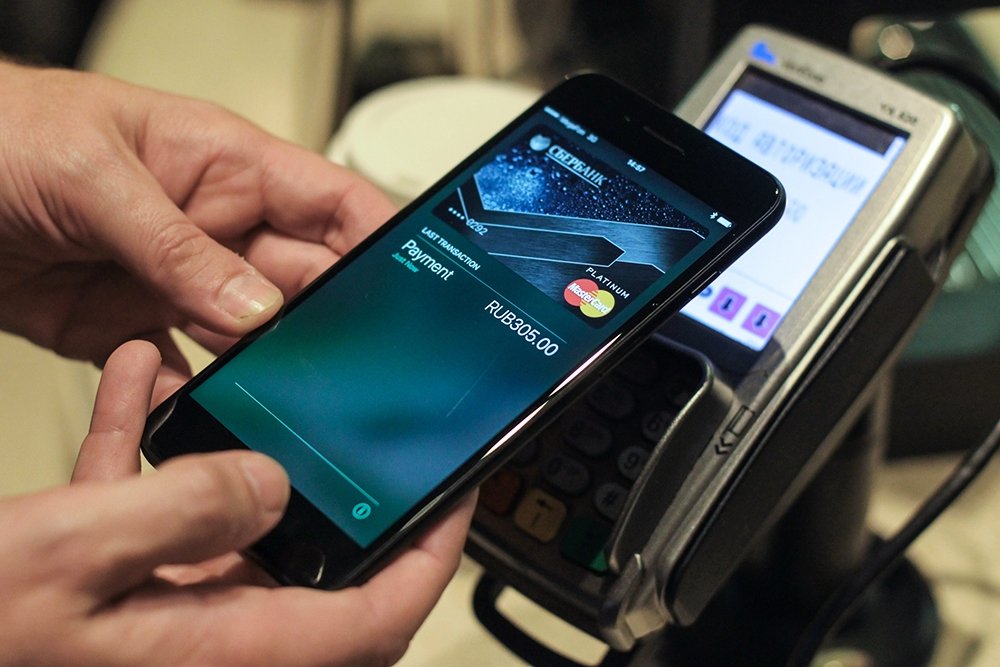 Image source: iPhones.ru
Unlike other vendors who charge a fee, Apple pay purchases are at no extra cost to you. This is super lucrative because other platforms charge between 1% and 3% additional fees. If you use your Apple pay cash balance or link a debit card, there are no extra fees.
If you incur any extra fees, it's because of the vendor and the platform you buy your crypto on. Therefore, any fee you pay depends on the card issuer and how they levy transaction fees.
c) Additional Security and Privacy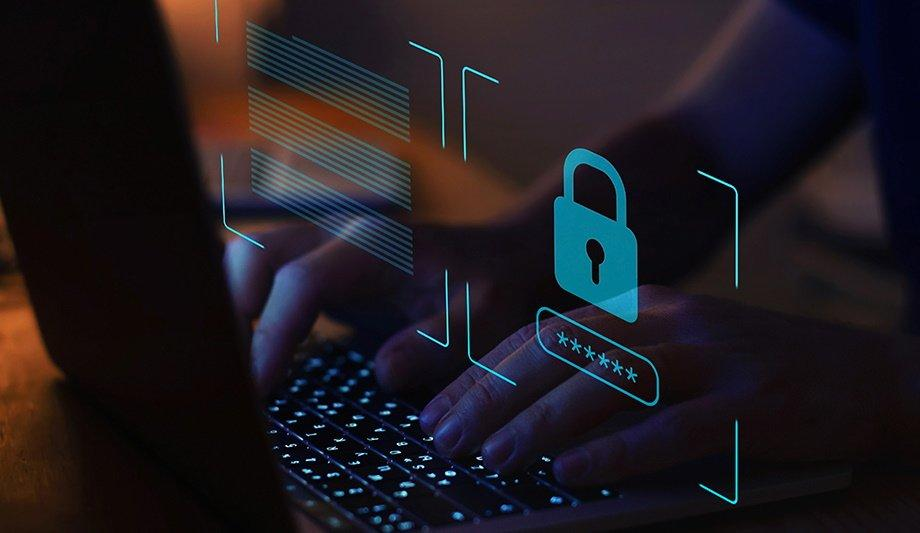 Image source: sourcesecurity.com
Apple pay is one of the most secure payment methods. If you use any site we have listed above, you will be issued with one more layer of additional security. From Apple pay's security to Bitpay or coinmama security. This ensures your information and crypto remain safe.
d) Easy Checkout
Image source: storepro
Using Apple pay is usually a short and efficient process. Additionally, the checkout system offers a customized payment sheet to ensure you can preview your purchase before buying. Accepting Apple pay is easier than accepting a credit or debit card.
You can now skip lengthy checkout forms and simply complete your transactions with a touch or a glance.
FAQ
i) Can you buy crypto through Apple pay?
Yes, you can buy Bitcoin and other cryptocurrencies using Apple pay. In a few simple steps, you can get your crypto within an hour.
ii) What is the advantage of using Apple pay?
Apple pay is a safer way of payment. It is safer than using your credit or debit card to make purchases. Your identity and card number aren't shared with third parties, and your information isn't stored on Apple servers.
iii) Is there a monthly fee for Apple pay?
There is no monthly fee for Apple pay. You can make purchases on the go without needing to input a password or pin. With touch or face ID, you can easily make purchases in a few seconds.
iv) What is Apple pay checkout?
It's an easier system to make a payment within apps and websites.
The Bottom Line
Apple's entry into the cryptocurrency market is a huge step in the right direction, especially with how hectic it is to buy crypto using other methods. Apple pay has made cryptocurrency more accessible to people who were looking for other ways to buy and sell cryptocurrency.