If you are a huge fan of Amazon and want to buy things with cryptocurrency, you may be disappointed to learn that you cannot spend bitcoin or any other cryptocurrency directly on Amazon. So what are your current options? Do not worry; there are a few ways to shop on Amazon while using cryptocurrency.
The easiest and most convenient method is to purchase an Amazon gift card with crypto from an online provider and use it to buy your desired product on Amazon. Let's take a look at how to buy Amazon gift cards with crypto.
What Is a Gift Card for Amazon?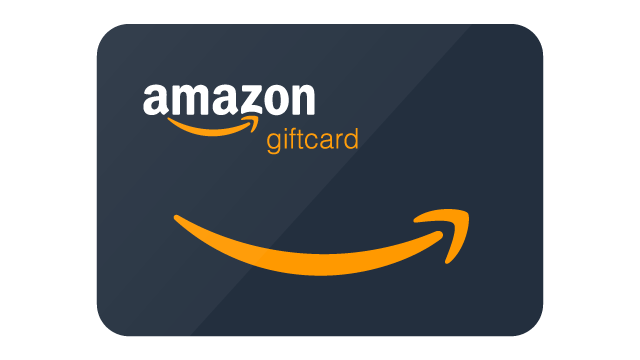 Amazon has been one of the most well-known e-commerce enterprises, offering services worldwide since 1994. This company will deliver practically anything you buy, including gadgets, books, shoes, pet supplies, and more, right to your door. The business also sells gift cards that you can use to purchase whatever you need.
A gift card is a digital coupon with a code that you may use to purchase items. It works similarly to a prepaid card with money loaded onto it, and you use that money to purchase whatever you want from Amazon.
The best thing about the Amazon gift card is that it has no expiration date, so you can keep it for as long as you like. Also, there are no fees associated with utilizing it. Further, you can gift the Amazon gift card code to your family or friends to purchase whatever they need.
However, it is necessary to note that your Amazon gift card code can be locked if you break Amazon's terms. The most common reasons are using a VPN and adding e-gift cards,
on a brand new account with no other payment methods included or acquiring an excessive amount of high-denomination gift cards in a short time period, among others.
Can You Buy Amazon Gift Card with Crypto?
Amazon accepts a number of payment options, including using a credit or debit card, checking accounts, synchronizing lines of credit, and paying by invoice. Unfortunately, the company does not support cryptocurrency payments directly.
But don't worry! There are some online providers that provide a workaround by allowing one to buy an Amazon gift card with cryptocurrency, and you can then use these gift certificates to make purchases on Amazon.com.
How to Buy Amazon Gift Cards with Crypto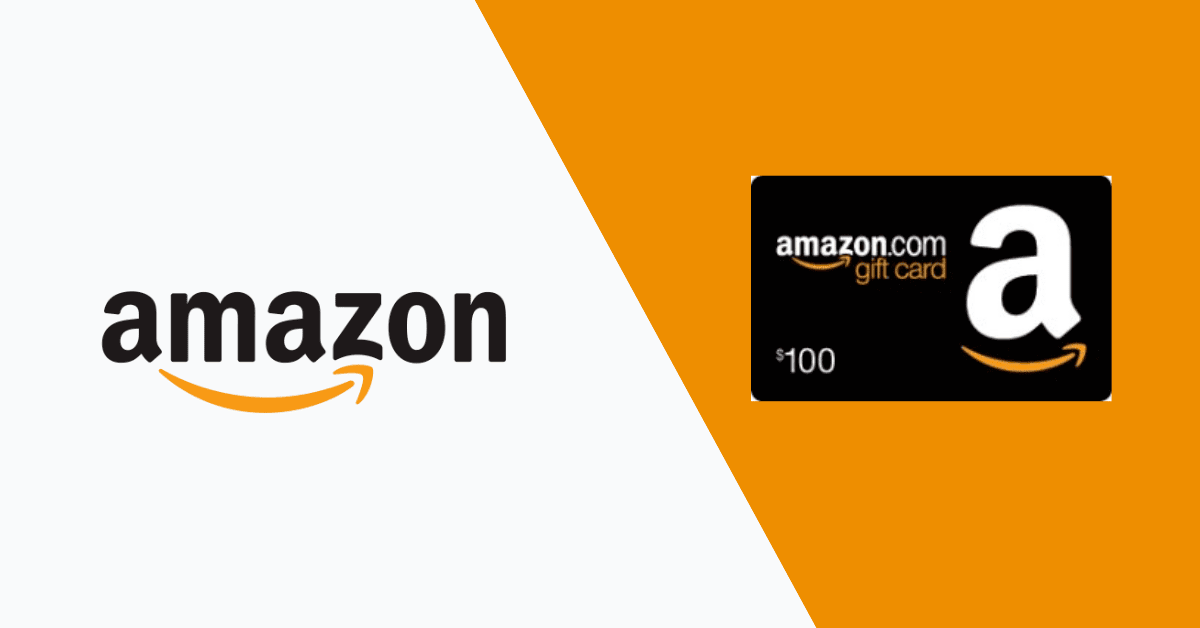 As previously mentioned, Amazon does not currently accept crypto payments. So, if you still intend to utilize cryptocurrencies to buy your preferred items from this e-commerce platform, follow the process below:
1. Buy Crypto
If you are new to cryptocurrencies, there is obviously a good chance that you don't own any Bitcoin or other cryptocurrencies. In this case, you can use real money to buy Bitcoin or other cryptocurrencies.
For instance, if you build a wallet and a wallet provider allows you to buy Crypto from them directly and deposit it into your wallet. If your wallet provider doesn't have this feature, you can buy cryptocurrency from different cryptocurrency exchanges and store it there or move it to another wallet. You don't need to buy more cryptocurrency if you already have them available.
2. Identify a Service That Sells Amazon Gift Cards for Crypto
Many service providers will exchange Amazon gift cards for bitcoin or other cryptocurrencies. So if you want to purchase an Amazon gift card with cryptocurrency, always go with a trusted provider who offers security and convenience.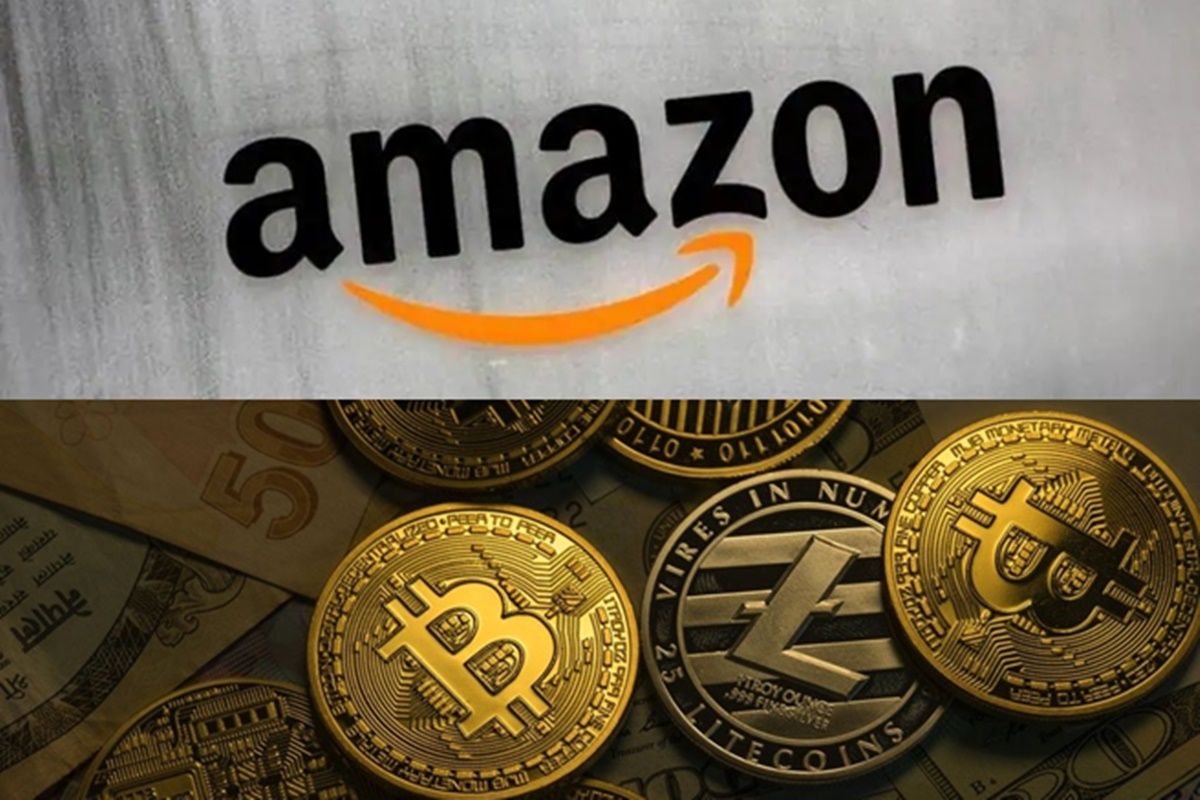 It's also crucial to check whether the cryptocurrency you want to use is accepted by the supplier you've chosen. Otherwise, you'll have a lot of trouble on your end.
3. Buy Amazon Gift Card with Crypto
After you have picked a service provider, purchase your gift card from them. Here are some service providers you can use:
a) BitPay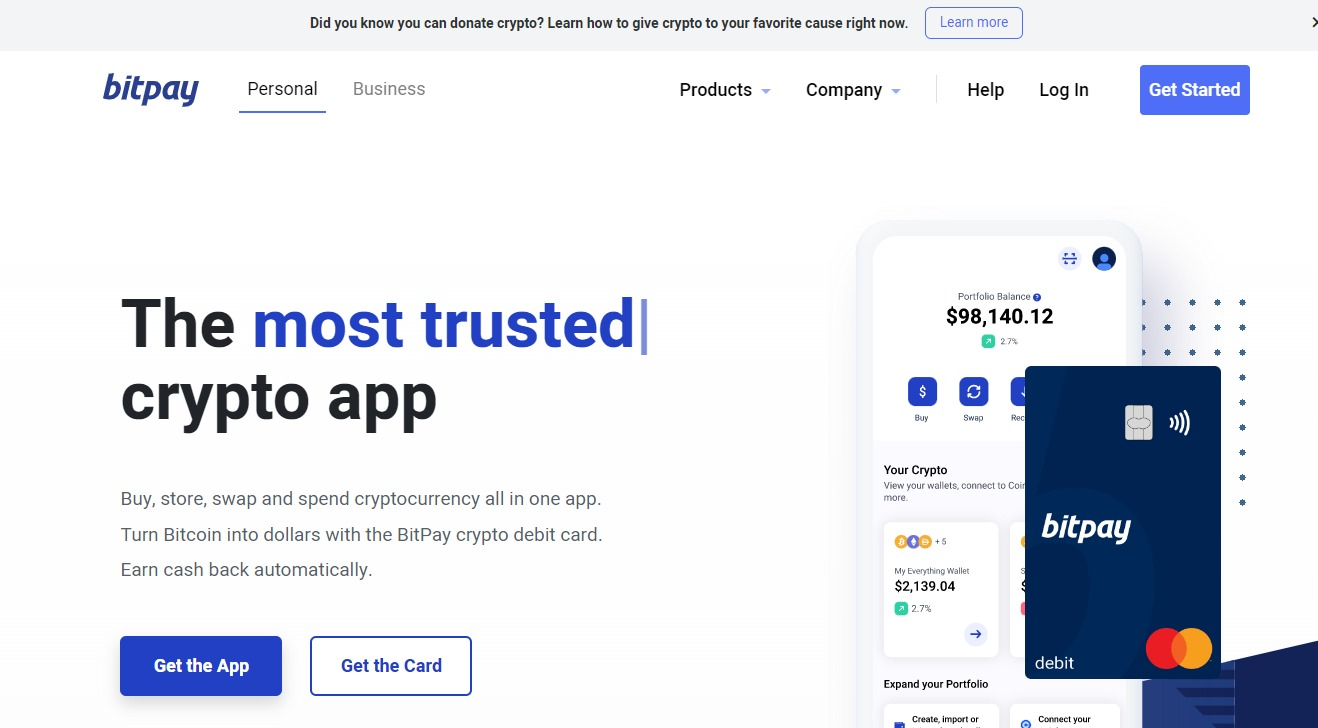 BitPay provides a payment app and a debit card that you can fund with cryptocurrency, including not only Bitcoin, Dai, Dogecoin, Ethereum, Dollar Coin, and XRP. The app is accessible on Windows 10, iOS, and Android devices. It has the edge over an online exchange since it doubles as a bitcoin payment.
The Amazon gift card option is clearly shown on the app's home page, and you may buy one for no charge. There is even a Redeem Now option that directs you to the Amazon website and instantly credits your account with the gift card number.
To use BitPay, you simply download the BitPay app, choose a gift card, select the amount, pay for the gift card with your preferred crypto wallet, and you will receive your Amazon gift card instantly.
b) Coinsbee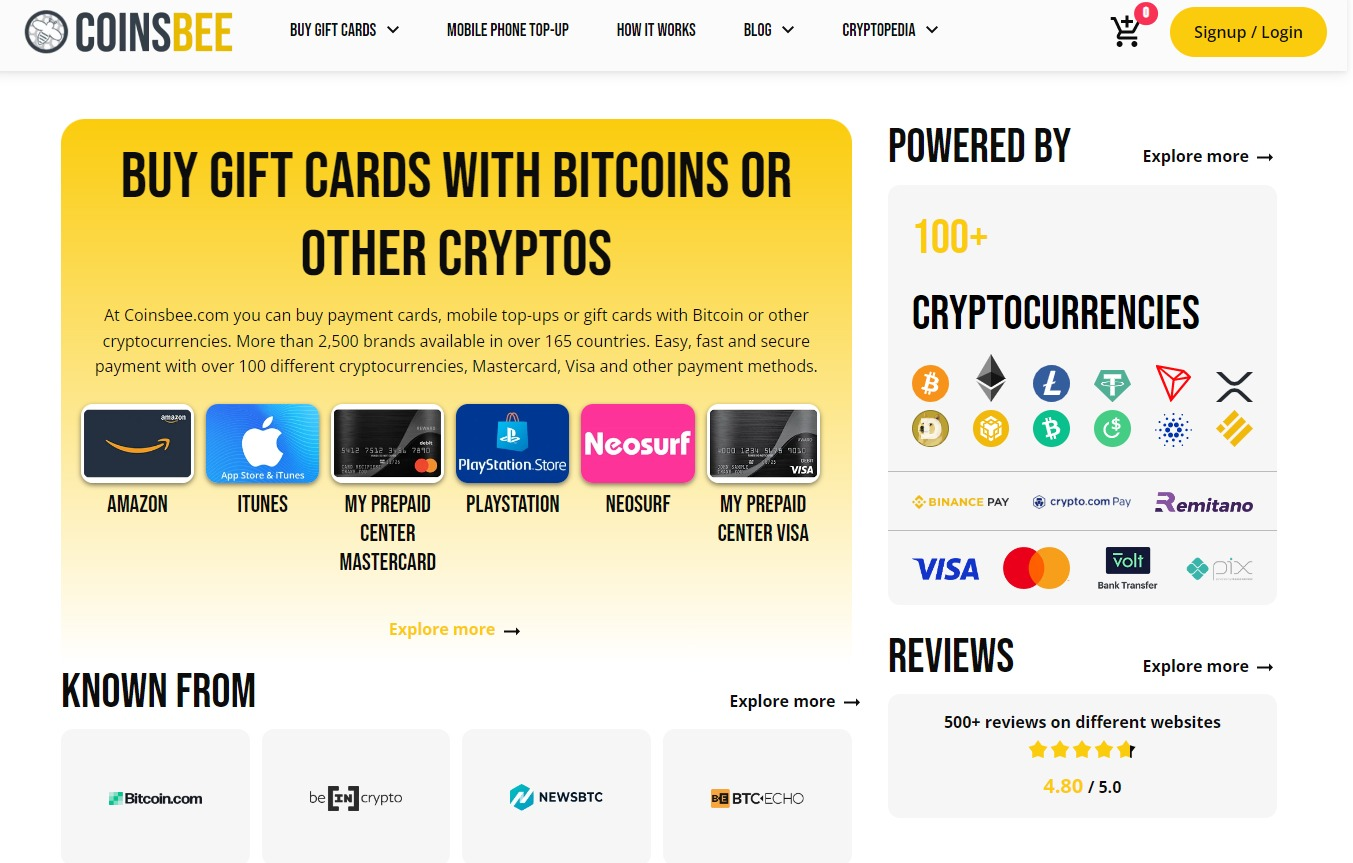 Coinsbee allows you to pay for gift cards from different brands using Bitcoin or other cryptos. But there's more! You can pay for mobile phone top-ups and value cards for well-known services like the PlayStation Network and Steam.
If you decide to use Coinsbee, go to Coinsbee's website and choose your desired denomination, and then put it in your shopping cart. Then, choose a payment method and make a payment using a cryptocurrency they accept, such as Bitcoin, Ethereum, Litecoin, Bitcoin Cash, or USDT. Upon payment, you will receive the promo code through email and be able to use it right away on Amazon.
c) CryptoRefills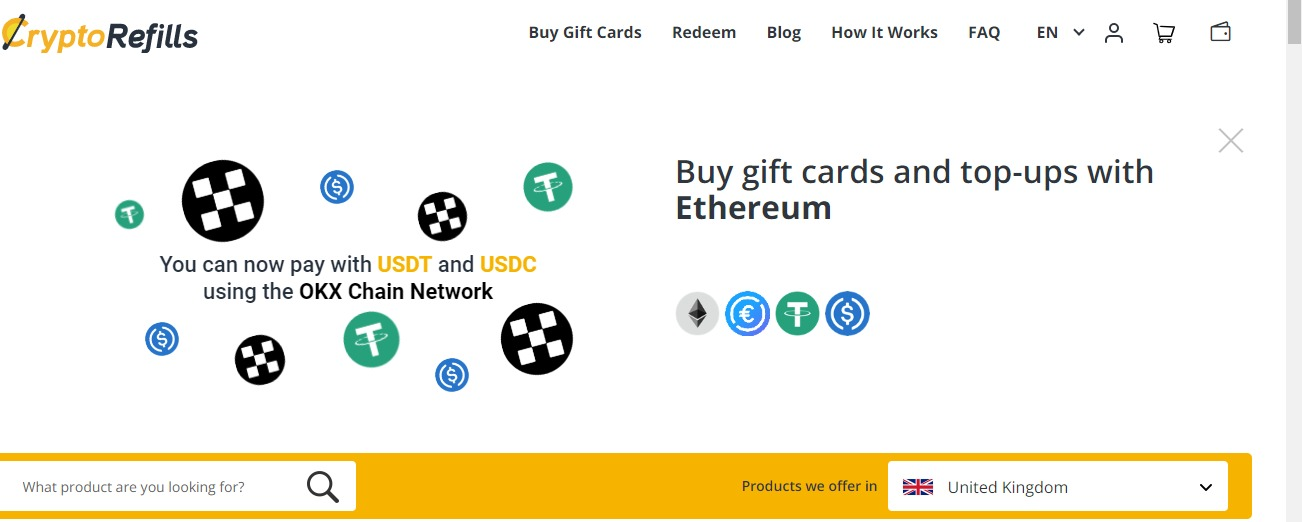 CryptoRefills allows you to purchase your favorite gift certificates with crypto. The best part is that this provider also accepts Visa gift cards, with transactions conducted quickly and securely.
To use this provider to buy Amazon gift cards, you simply need to navigate to their homepage or install the CryptoRefills App. Then go to product categories and select the e-commerce category. After that, pick up the Amazon Gift Card and the fee package. Then you will pick your preferred cryptocurrency.
4. Redeem Gift Card on Amazon
When you acquire your gift card, you may use it on either a mobile device or a desktop computer. Simply visit the Amazon website and choose the item you want to redeem. Redeem the gift voucher by selecting your Amazon account and clicking on it. The money will then be immediately credited to your account after you enter your code.
a) On the Mobile Phone:
The steps to take to use your Amazon gift card on a mobile device are listed below:
Open a new browser window and navigate to the Amazon website or use the Amazon app.
After logging in, you may access the menu by clicking "Hello" next to your shopping cart or the three-line pop-out menu on the left.
The "Payments" section is at the bottom of the page.
Choose "Your Payments."
Find "Amazon Gift Card" by scrolling below your other payment options.
After that, choose "Redeem a gift card."
b) On Desktop:
Open the desktop version of the Amazon website.
Click "Account" just below "Hello," which appears on the right side of the browser after you sign in.
From the dropdown menu, choose "Account."
It will lead you to a page with several options; "Your Payments" will be shown on the screen's middle.
You may access the "Amazon Gift Card" area by browsing through your saved credit cards.
Click "Redeem a Gift Card" and enter your gift card's details.
Frequently Asked Questions on Buying Amazon Gift Card
1. What are the different types of Amazon gift cards?
There are two different types of gift cards: digital gift cards and physical gift cards. Both variations have a 14-digit code on the back. A specific amount will be included on the card, which can be used to make transactions on the website. After the balance on the gift card has been used up, you cannot use it again. You must either buy a fresh Amazon gift card or find another way to pay to complete the transaction.
The only drawback is that you may only use this Amazon gift card on Amazon.com; the Amazon website is the only place to redeem it. The Amazon gift card, however, has many more benefits than drawbacks. Customers can bypass the checkout procedure by using these gift cards. Also, since you're not using a credit card to purchase the items in your basket, it's safer.
2. How do I check the Amazon gift card balance?
Here are the simple steps to follow:
Open Amazon and sign in to your account.
Next, head over to Amazon's gift card section.
The screen will show a blank box. The field requires you to enter a 14-digit number. You can find the number on the back of both the virtual gift card and the Amazon gift card.
Choose the "Redeem Gift Card" option after you have finished entering the code.
You can now view the exact Amazon gift card's value. If you have multiple Amazon gift cards, change the code to check the balance without using any of them.
3. Does the Amazon gift card work internationally?
Many people believe an Amazon gift card is valid everywhere; however, this may not be the case. Each country where Amazon conducts business has a unique website that only accepts gift cards for that specific website.
The Amazon gift card can be given to anyone in the world, but as different countries use different currencies, it must be used to make purchases from the same website. For instance, you are unable to use an American-purchased Amazon.com gift card to make a purchase on the UK version of the Amazon website.